Technosphärenklänge #2: Concerts
With Mark Fell & John Chowning, Marcus Schmickler & Carsten Goertz, Andrey Smirnov, gamut inc and more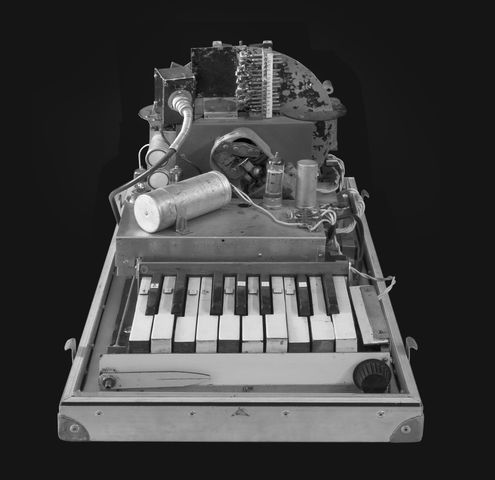 Ever since Pythagoras's monochord experiments, mathematics have radically expanded our understanding of and the possibilities for producing and experiencing sound. At the same time music has a particularly intense effect when it exhibits qualities that are mathematically unpredictable. The second edition of Technosphärenklänge takes a look at the electrifying interconnections of music, mathematics and technology.
For the first time ever, the Russian musician and researcher Andrey Smirnov presents a piece on the original Rhythmicon, the world's first drum machine, invented by Leon Theremin in 1931.
For another world premiere, John Chowning, a pioneer of electronic music, influential teacher and, as the inventor of frequency modulation synthesis, one of the trailblazers of today's ubiquitous digital sound technology, meets Mark Fell, an outstanding protagonist of algorithmic music.
Marcus Schmickler explores numbers as mutual objects of music and mathematics. Based on Shepard-Risset glissandos, Fortuna Ribbons plays with the foundations of musical practice and sound perceptions.