Peter Cat Recording Co.
Admission: Evening ticket (2 concerts + film + DJ Dialog) 13€/10€
Open-Air next to the Mirror Pond in front of the HKW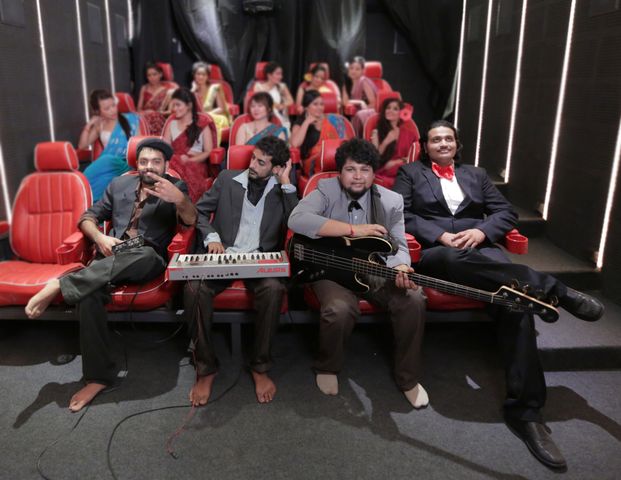 The soundtrack for a wild car chase across Delhi composed by Ennio Morricone: That's the sound of Peter Cat Recording Co.'s mix of psychedelic rock and disco.
The four provocateurs on guitar, keyboards, bass, drums and an arsenal of electronics are also involved in a number of other music projects from "Nowdelhi:" Under the pseudonym Lifafa, the singer and guitarist Suryakant Sawhney performed solo at the HKW's Worldtronics in 2013 and as part of Doofe Musik in 2014.