"Ape Culture" on hausradio.de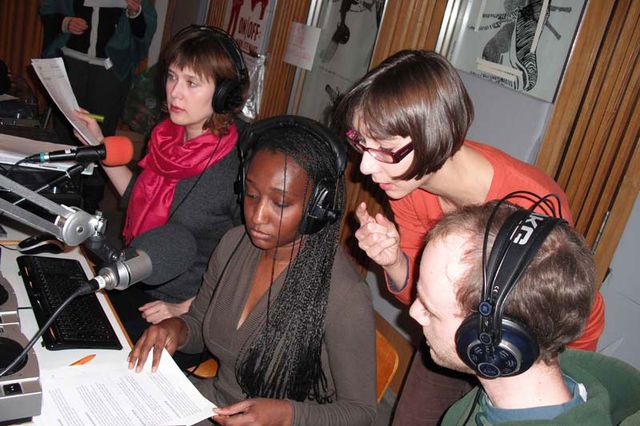 Pupils from the Oberstufenzentrum für Kommunikations-, Informations- und Medientechnik (OSZ Kim) will produce a radio feature about Ape Culture.
Hausradio is produced by Klubradio unlimited GmbH. On air on UKW 88,4 MHz in Berlin. Podcast available on hausradio.de
In cooperation with the hausradio and with the kind support of Medienanstalt Berlin-Brandenburg.