Michel Groisman (Rio de Janeiro)
Porta das Mãos - Gate of hands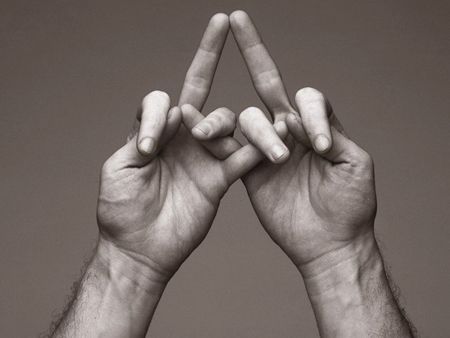 Performance artist Michel Groisman stages his body in moving sculptural images, and encourages visitors to become involved with one another in inter-actions, which include their arms, legs and feet. In "Porta das Mãos" he opens up a mysterious world with the aid of the symbolism created by his hand movements. Vastly enlarged by projection, his hands appear as a living installation. "Porta das Mãos" consists of six sequences of which every evening two will be presented.
Michel Groisman, who made a guest appearance with his body studies at the first ever IN TRANSIT, has participated in festivals and exhibitions all over the world, including the MoMa, New York, the Shoreditch Gallery, London and National Museum of Fine Arts, Rio de Janeiro. Gabriele Duvivier is a painter, performer and lecturer.
The works of Porta das Mãos, ImPermanências and O Banho are conceived as living installations. Visitors can move from one "exhibit" to the next, just as they would in an exhibition.
Director: Gabriela Duvivier