Cloud Gate Dance Theatre of Taiwan (Taipei)
Wed, May 24, 2006
Haus der Berliner Festspiele, Schaperstraße 4, 10719 Berlin
Admission: single evening 25/18/10 €; concessions 10 €, Trilogy (3 evenings) 55/40/22 €
Fri, May 26, 2006
Haus der Berliner Festspiele, Schaperstraße 4, 10719 Berlin
Admission: single evening 25/18/10 €; concessions 10 €, Trilogy (3 evenings) 55/40/22 €
Sat, May 27, 2006
Haus der Berliner Festspiele, Schaperstraße 4, 10719 Berlin
Admission: single evening 25/18/10 €; concessions 10 €, Trilogy (3 evenings) 55/40/22 €
Mon, May 29, 2006
Haus der Berliner Festspiele, Schaperstraße 4, 10719 Berlin
Admission: single evening 25/18/10 €; concessions 10 €, Trilogy (3 evenings) 55/40/22 €
Tue, May 30, 2006
Haus der Berliner Festspiele, Schaperstraße 4, 10719 Berlin
Admission: single evening 25/18/10 €; concessions 10 €, Trilogy (3 evenings) 55/40/22 €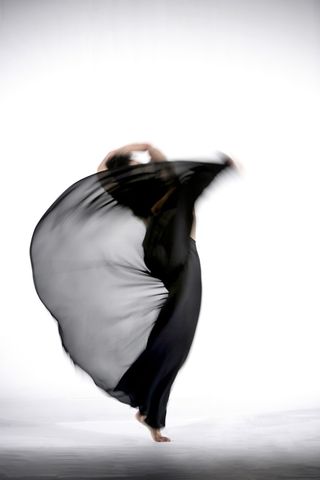 European premiere
Choreografie: Lin Hwai-min, each performance 70 Min., 23 dancers
'Cursive is a breath-taking, perception-altering work, a masterpiece of form and feeling... These are performers who can make stillness every bit as eloquent as animation.' The Chicago Sun Times was not the only reviewer to comment so favourably on the first part of the trilogy, which is being performed here on three dance-filled evenings: the first and only performance in Europe. Characteristic of this great work, which shows Lin Hwai-min at the height of his creative powers, is its concentrated silence, images of poetic beauty and continually flowing movements, in an encounter between meditation, modern dance, chi kung and the martial arts.
The three pieces uniquely capture the development of that fascinating art form, calligraphy. Lin Hwai-min describes the first part as a serious work concretely related to its origins. The dancers experience the kinetic energy arising during the act of calligraphy writing and follow the diverse ink flows. In Cursive II, the choreographer himself becomes a painter and the dancers' bodies calligraphic symbols. Lin describes the third evening of Wild Cursive as being the climax of this development, because it is there that all structure vanishes and dance appears as pure improvisation. It corresponds to the completely detached, free and highly abstract forms of "spontaneous" calligraphy.
Each part of Cursive: ATrilogy stands alone as a grandiose, self-contained work. Even so, its full aesthetic dimension becomes more apparent in the context of the whole. With the breathtaking beauty of his choreographies, Lin Hwai-min, who founded the Cloud Gate Dance Theatre of Taiwan in 1973 as the first and, meanwhile, the most important contemporary company in Asia, has conquered a unique position within Asian modern dance.
Wed. 24 May, 8 p.m. CURSIVE (première 2001), talk with the audience with Lin Hwai-min and dance critic Jochen Schmidt immediately after the performance
Fri. 26 May + Sat. 27 May, 8 p.m.: CURSIVE II (première 2003)
Sat 27 May, 14:30h: Lecture and panel discussion with Lin Hwai-min at the House of World Cultures
Mon. 29 + Tues. 30 May, 8 p.m.: WILD CURSIVE (CURSIVE III) (première 2005)
Wild Cursive was co-produced with the House of World Cultures
With the support of



Council for Cultural Affairs of Taiwan


Ministry of Foreign Affairs - The Republic of China (Taiwan)


Overseas Chinese Affairs Commission, R.O.C. (Taiwan)
Complementary texts
Interview with Lin Hwai-min, founder and choreographer
Dance critic Jochen Schmidt about Cursive: A Trilogy