Ed Motta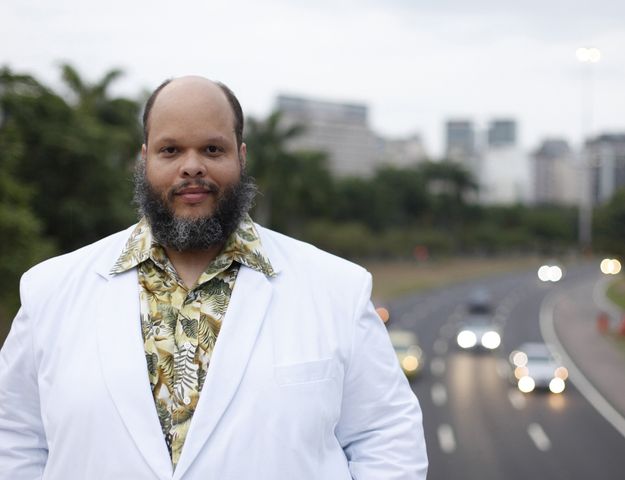 "World Class" is the verdict of the newspaper "Die Welt" on the heavyweight singer and songwriter from Rio de Janeiro. Long established as the guiding light between Música Popular Brasileira, Soul, Rock and Jazz in his home country, Ed Motta is still an insider tip here in Germany.
Nominated for the Latin Grammy in 2006 for his album "Aystelum", he has already worked with greats such as Roy Ayers and Ryuichi Sakamoto. Motta, nephew of the prematurely deceased legendary Funk master Tim Maia, is also a Rare Groove aficionado and vinyl collector with over 30,000 records. On his last album "AOR" he gives vent to this passion, employing all manner of vintage keyboards to recreate the fluffy Funk-Pop of the seventies as brought to perfection by artists such as Steely Dan, Michael Franks or the Doobie Brothers back in the day.
From 7pm warm-up with DJ Supermarkt (Too Slow to Disco).