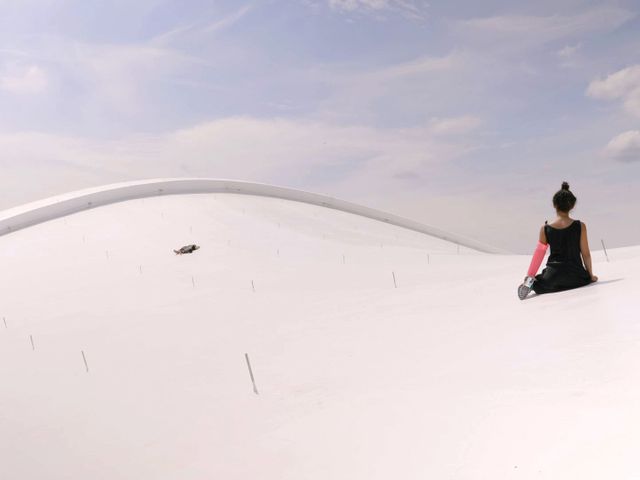 CC: World
Series of digital letters in video, text and audio formats
The pandemic forces us to pause in opposition to the economization of all spheres of life. How are artists and people who think about alternative forms of thought and action experiencing this existential situation?
The year is 2020. COVID-19 is creating a planetary present – and, like a catalyst, reveals its inequalities all the more. From the microcosms of our everyday world to economies on the brink of collapse, the pandemic state of emergency makes the structures and forms of organization visible that underlie modern societies. For a moment, the fight against the spread counters the prevailing logic of capitalism. At the same time, the crisis becomes an unprecedented situation that only seems controllable with the means of the surveillance state. Social inequalities are worsening.
This is evident not only in the pandemic, but – particularly in the US – in the higher death rates of the disadvantaged sections of the population. The current spiral of violence there in the form of brutal police measures and state repression expresses the structural racism that still divides society – in spite of the laws passed and social movements for equality from the abolition of slavery to the Civil Rights movement up to Black Lives Matter.
Videos, texts, audio clips and other formats open a window of reflection, clearing our view of the cracks in this planetary present and the misguided logics of the past, but also of possible futures.
With contributions by Fatima Al Qadiri, Sinan Antoon, Ruha Benjamin, Black Brown Berlin, Imani Jacqueline Brown, Maria Chehonadskih, Teju Cole, Alice Creischer, Nadah El Shazly, Hu Fang, David Goldberg, Stacy Hardy, Kiluanji Kia Henda, James T. Hong, John Lucas, Tom McCarthy, Rabih Mroué, Neo Muyanga, The Otolith Group, Peggy Piesche, Kaushik Sunder Rajan, Claudia Rankine, Raqs Media Collective, Ava Rocha, Andrés Saenz De Sicilia, Andreas Siekmann, Himali Singh Soin with David Soin Tappeser, Nikiwe Solomon, Hito Steyerl, Meg Stuart, Jenna Sutela
Curatorial team: Bernd Scherer (Director), Philipp Albers, Detlef Diederichsen, Alexandra Engel, Anselm Franke, Niklas Hoffmann-Walbeck, Karen Khurana, Katrin Klingan, Laura Mattes, Daniel Neugebauer, Jan Trautmann, Sabine Willig, Mathias Zeiske
Part of The New Alphabet