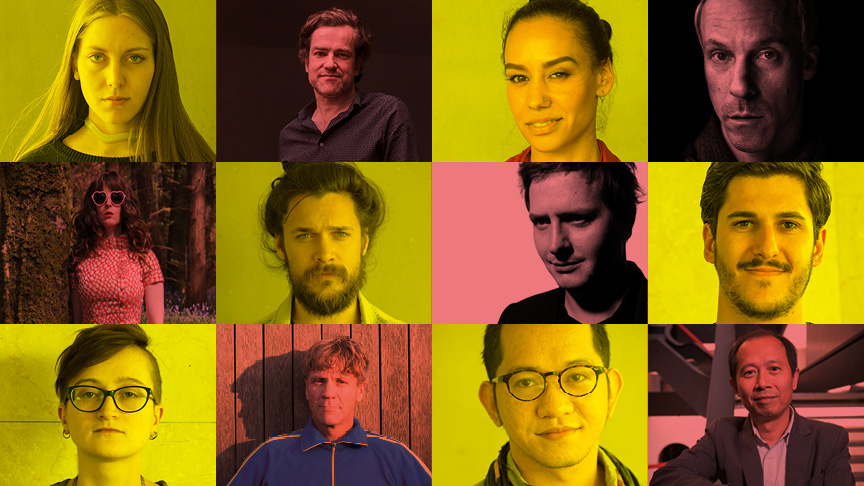 Forecast: Forum and Festival
Forecast Forum: Mar 31–Apr 1, 2017
Forecast Festival: Oct 20–21, 2017
Forecast is an international platform for knowledge transfer. It offers pioneers from various disciplines the chance to work with accomplished mentors toward bringing their projects to fruition and presenting them to the public at the Haus der Kulturen der Welt in Berlin. Forecast transcends the boundaries between disciplines and genres to provide insight into creative production processes and encourage public discussion on pioneering ideas.
Six international pioneering talents in architecture, design, curating, music, dance, and video art present innovative projects developed and realized in collaboration with leading mentors. These range from electro smog-resistant furniture to music experienced through the spine; from instructions for resisting police formations to sweaters knitted based on algorithms.
The following projects will be presented at Forecast Festival:
Design
"IT Pieces"
Exhibition and performance
Mentor: Max Wolf (DE)
Mentee: Flora Miranda (AT)
Music
"Ambivalent Pleasures – Therapy Management Corp"
Spa-sound installation and performance
Mentor: Jennifer Walshe (IE)
Mentee: Stefan Maier (CA)
Dance
"Raqsistan, The Land of Dance: A Cartography of the Body"
One-woman choreographed piece
Mentor: Richard Siegal (US)
Mentee: Tara Catherine Pandeya (US)
Architecture
"Fullspectrum Furniture"
Furniture prototypes and spatial installation
Mentor: Philippe Rahm (CH)
Mentee: Mathieu Bujnowskyj (FR)
Video Art
"Public Displays of Affection"
Video/photographic installation
Mentor: Bjørn Melhus (DE/NO)
Mentee: Liliana Piskorska (PL)
Curating
"The Artist and the Social Dreamer"
Exhibition, performance, site-specific mediation
Mentor: Hou Hanru (FR)
Mentee: Renan Laru-an (PH)
As of November 2016, more than 450 applicants from 224 cities have responded to the Open Call and submitted their project ideas to Forecast. From the pool of applicants, Forecast invited 30 participants to discuss and present their ideas to the public at the HKW during the Forecast Forum from March 31 to April 1, 2017. At the end of the Forecast Forum, the six mentors each selected one concept, which they will accompany to fruition over the following six months. The outcome of these collaborations will be presented at the Forecast Festival at the HKW from October 20–21, 2017.
Forecast is a project by Skills e.V. in cooperation with Haus der Kulturen der Welt, and supported by the Federal Goverment Commissioner for Culture and the Media. Under the auspices of Sigmar Gabriel, Federal Minister for Foreign Affairs, and Thorbjørn Jagland, Secretary General of the Council of Europe.