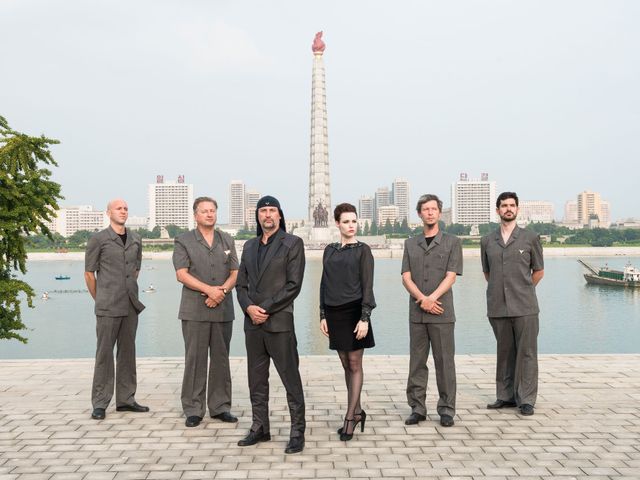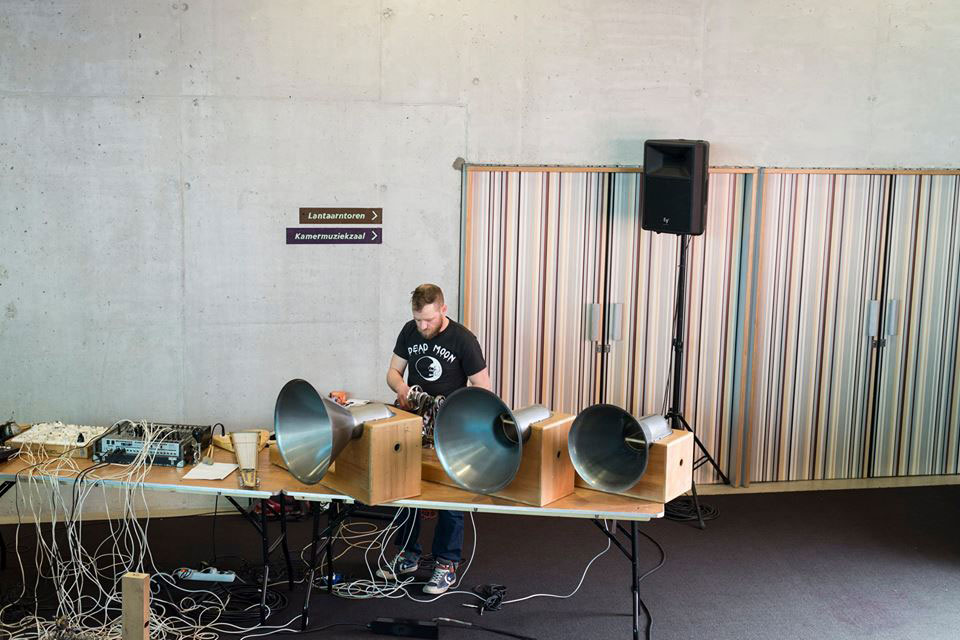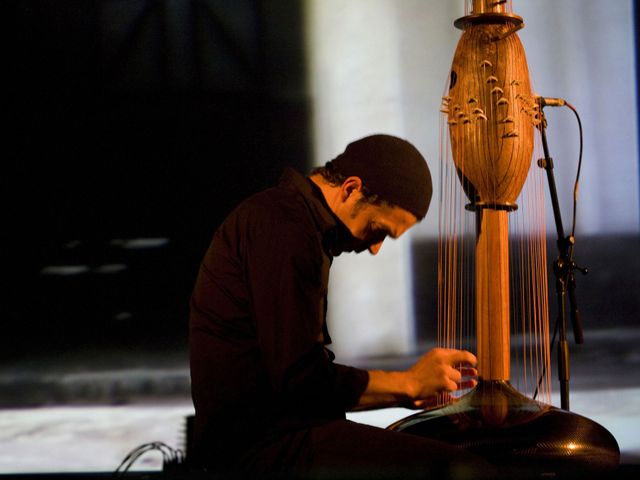 Singing the War
Concerts, Performances, Installations, Expert Talks, Workshops, Films
Theme Days with Concerts, Films, Lectures, Discussions, and Artistic Interventions
How do war and music go together? Or: Why do war and music go so well together? Music plays a decisive role in war propaganda and warmongering, and – most topically – in the soundtrack from bestial execution videos.
On the other side, there are numerous musicians who promote peace and non-violence, practicing something akin to musical mourning. The festival Singing the War (Krieg singen) will address and juxtapose these two narrative strands. Building on the HKW's programme Narrating War (Krieg erzählen) from February 2014 and Evil Music (Böse Musik) from October 2013, performances, concerts, installations, workshops and expert talks will depict and explore the emotional charging of the theme of war through the medium of music. And: It will also explore the extent to which today's music is warlike, where substantial elements of the recording, playback and transmission technology – from radio and magnetic tape to the vocoder – were originally developed for military purposes.
With Laibach, Milo Rau, Songhoy Blues, Tobago Crusoe and The Kalypso Katz, zeitkratzer with Svetlana Spajić & Friends, Doan Tri Minh, Victor Gama, FM Einheit with Andreas Ammer and Alexander Hacke, wittmann/zeitblom, the Chor der Kulturen der Welt feat. Ari Benjamin Meyers & Hauschka etc.
Curated by Holger Schulze and Detlef Diederichsen
"Singing the War" takes place as part of the HKW series 100 Years of Now.