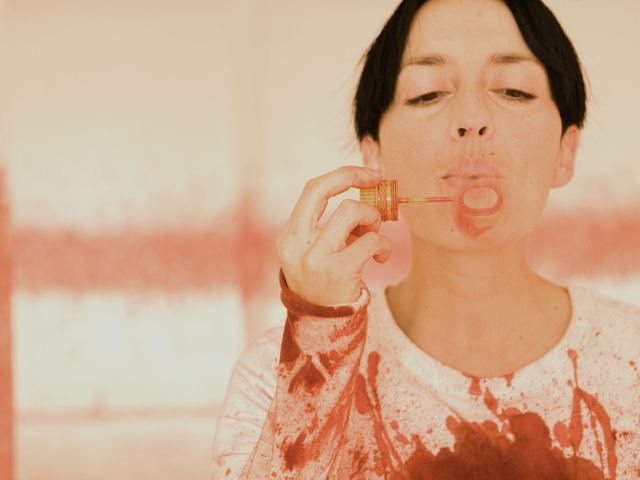 In Transit 09
Bodies that resist. Images that contradict ordinary perception. Things that take on a life of their own. How objects acquire a will of their own, speak and contradict. International artists explore what happens when the object becomes the subject at IN TRANSIT 09. The festival searches for radical forms of gaining sovereignty.
The seventh edition of IN TRANSIT: Ten days of performative, theoretical and practical debates about an age-old subject that spans the history of capitalism and is charged with political significance through each new crisis. Ten days of reflecting on the fine line between the status of the object and being the subject, a focus of contemporary performance art.
The Berlin premiere of Sankai Juku from Japan opens the festival. In their work, we discover the pulverized body of Butoh, alternating between becoming plant, animal, human, and ghost. IN TRANSIT 09 ends with Mathilde Monnier. The French choreographer and the famed Spanish performer La Ribot take on burlesque in "Gustavia"— playing anti-heroines in the tradition of Charlie Chaplin. More...
Curator: André Lepecki