Political and Social Dynamics
Echoes and Players of the "Senegalese Spring"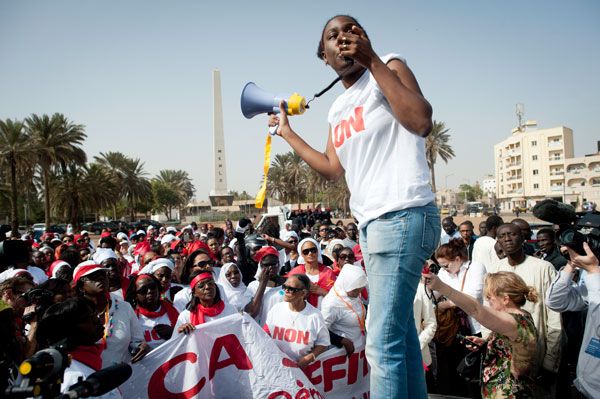 Dominic Johnson (journalist) in discussion with Gilbert Achcar, Didier Awadi, Fadel Barro, Boubacar Boris Diop
Simultaneous translation German-English-French
To the biography of Gilbert Achcar
Didier Awadi is a rapper and producer who has toured throughout the world, helping to bring the Senegalese Hip-Hop style "Galsen" to an international audience.
Fadel Barro is a journalist at the Senegalese newspaper "La Gazette" and as co-founder of the "Y'en a marre" protest movement made a decisive contribution to social and political change in Senegal.
Boubacar Boris Diop is an award-winning Senegalese author and journalist, best known for his novel: "Murambi: The Book of Bones" on the 1994 genocide in Rwanda.