Das Dach wird Schreiblabor!
for children from 10 years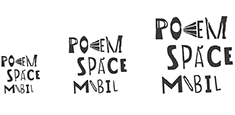 An interactive poetry project with Poem Space Mobil
Parallel to the expert guided tours for adults, children can embark on a journey of discovery through the large-scale sculpture that is the Congress Hall, aka Haus der Kulturen der Welt. They can learn more about the characteristics of the architecture and the works on show in "Between Walls and Windows" through poetry.
Please register under kids_teens@hkw.de'); $crypt->output(); ?>