Forum Berlin - Debates | Day 1
Ten Years of 9/11
Opening | The Logic of Politics post-9/11 | The Language of Security
Free admission | Please register at
German and English with simultaneous translation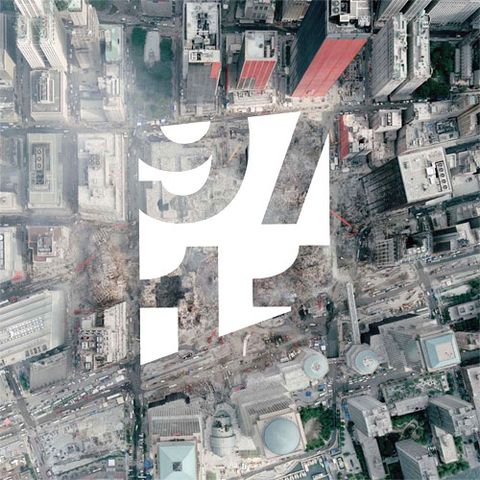 Unfolding before the eyes of the world public, captured in a flood of iconic images, and shown on television thousands of times, the terrorist attacks of September 11, 2001 marked a global caesura with far-reaching consequences.
Saturday 28.05.2011 | Sunday 29.5.2011
15:00 h Opening
Bernd M. Scherer, Director Haus der Kulturen der Welt
Andreas Eckert, Chairman of the Board Forum Transregionale Studien, Professor of African History, Humboldt-Universität zu Berlin
Jürgen Zöllner, Senator for Education, Science and Research, Berlin
15:30 h Keynote: A Decade of Misunderstanding
Elias Khoury, Author, Lebanon, Fellow Wissenschaftskolleg zu Berlin
16:00 – 17:30 h
The Logic of Politics post-9/11
Hans-Ulrich Klose, MdB, Vice Chairman of the Committee on Foreign Affairs of the German Bundestag, Berlin
Stephen Krasner, former Director of Policy Planning at the US Department of State, Professor of International Relations, Stanford University
Michael Zürn, Director of the Research Unit "Transnational Conflicts and International Institutions", Wissenschaftszentrum Berlin für Sozialforschung
Moderation: Hansjürgen Rosenbauer, Journalist, Berlin
18:00 h
The Language of Security
Pinar Bilgin, Assistant Professor of International Relations, Bilkent University, Ankara
James Der Derian, Research Professor of International Studies, former Director of the Global Security Program, Watson Institut, Brown University, Providence
Volker Perthes, Director Stiftung Wissenschaft und Politik, Berlin
Kim Lane Scheppele, Professor of Public Affairs and the University Center for Human Values, Director of the Program in Law and Public Affairs, Princeton University
Moderation: Hansjürgen Rosenbauer, Journalist, Berlin
The period since the attacks has been marked by heightened security measures. Under the banner of counterterrorism and (inter)national security policy, a specific language of security has evolved which has spread into new policy fields, but also into areas of life not formerly considered security-relevant. This "securitization" has brought the authorization of extraordinary measures in many spheres – including far-reaching encroachments on civil and personal liberties. Which such limitations have nonetheless met with acceptance? What do we mean when we speak of "security" post-9/11 in the world's different hemispheres? And what is the relationship between security and freedom after this was fundamentally redefined in the wake of 9/11?
Day 2: Short biographies of the participants
Saturday 28.05.2011 | Sunday 29.5.2011
Organized by: Haus der Kulturen der Welt, Forum Transregionale Studien and Stiftung Zukunft Berlin, in the series Forum Berlin