Kiezsalon with Alison Cotton, Matchess and Ichiko Aoba
Wed, Sep 7, 2022
Auditorium
10€ (plus advance booking fee)
6.30 pm Doors (with DJ Yui)
7.30 pm Matchess
8.30 pm Alison Cotton
9.30 pm Ichiko Aoba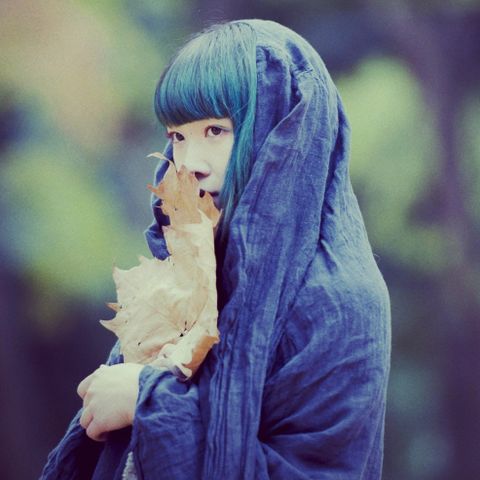 With two special premieres, Kiezsalon returns to HKW's roof terrace. London-based viola player Alison Cotton and singer and keyboardist Whitney Johnson (aka Matchess) will both premiere their respective albums in Berlin, and furthermore Japanese vocalist and guitarist Ichiko Aoba will also present a performance of her magnificent dreamlike soundtrack to an imaginary film.
Violist and vocalist Alison Cotton will premiere her album Only Darkness Now, for the first time in Berlin. Released in 2020 to widespread critical acclaim, it strips the music back to reveal the audible and lyrical noises inherent in fields and stones.
Thriving on collaboration, violist, singer and keyboardist Whitney Johnson (aka Matchess) has worked in a long list of rock bands and experimental. Her album Sacracorpa was named by the music review platform Pitchfork as one of the best experimental albums of 2018.
The third guest is Ichiko Aoba, a Japanese folk singer and songwriter who releases music on her own label, hermine. Her main instrument is guitar, but she also plays piano, clarinet, accordion and flute. Known for her acoustic sound and songwriting, which is often inspired by her dreams, she was also featured on the soundtrack of the 2019 Nintendo Switch remake of The Legend of Zelda: Link's Awakening. Prior to the concerts and during the breaks, DJ Yui will perform a set that alternates between J-pop, bootleg, jazz, spoken word and chiptune.