Cold War, Soft Power: The Congress Hall between Periphery and Center
Sun, Jul 17, 2022
Meeting point: box office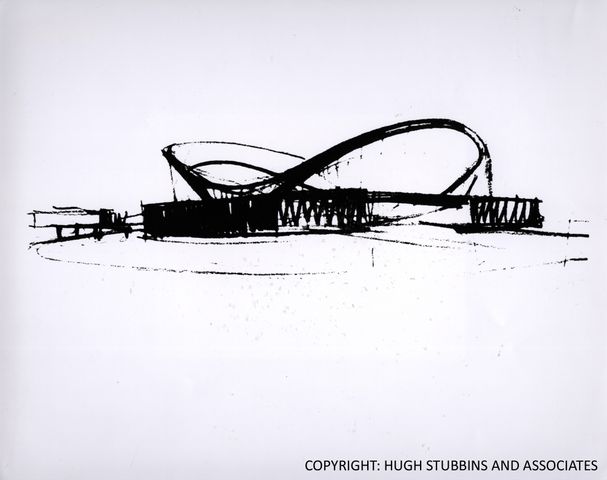 Berlin's Congress Hall, today's Haus der Kulturen der Welt, was erected as the United States' contribution to the 1957 International Building Exhibition. As a place of assembly and knowledge exchange, it was intended to promote Germany's democratization. Planned to stand in the devastated center of the divided city, the fortification of the sector border in 1961 moved the Congress Hall to the periphery of West Berlin until the fall of the Wall.
In his design, U.S. architect Hugh Stubbins had the border regime very much in mind: The hall was to stand out visibly from the ruined urban landscape. The free formal language of the building and its daring roof construction, embodying the idea of freedom, were a clear statement in a symbolic and architectural arms race between East and West. While monumental, Stalinist-style residential palaces were being built for workers in East Germany, the West attempted to assert itself with novel architectural forms. Besides competing with the Soviet Union, attempts at denazification and fantasies of superiority and universalism influenced the architecture of reconstruction.
This tour of the Haus is devoted to built ideologies and the programmatic transformation from Congress Hall to HKW.
With Corinna Wilms