Guided tour through HKW for Kids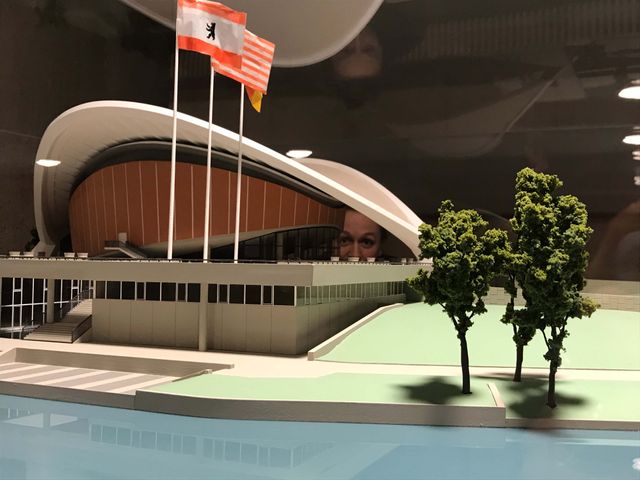 Ms. W. has lived at Haus der Kulturen der Welt for as long as she can remember. She knows it inside out and can tell you a lot about this place, its history and its exciting architecture. How many people fit in the auditorium, what animals live in the east garden and why does the house look like it has wings?
This performative tour with theater educator and performer Cathrin Romeis offers people aged 6 and older and their companions uncommon glimpses behind the scenes of HKW.