Film, Performances, Artist Talks
Rencontres Internationales Paris/Berlin – New cinema and contemporary art
Film program online and in HKW's lobby
Film program: Open air on the roof terrace
Free admission, registration required
Film program online and in HKW's lobby
Film program: Open air on the roof terrace
Free admission, registration required
Film program online and in HKW's lobby
Sun, Aug 30, 2020
Lecture Hall
Carte Blanche to Pedro Costa
Free admission, registration required
Sun, Aug 30, 2020
Lecture Hall
Carte Blanche for Pedro Costa, followed by Artist Talk
Free admission, registration required
If poor weather is forecasted the open-air program will be cancelled.

More about the program, online screenings and to register: art-action.org

We recommend bringing your own headphones to watch the films shown in the lobby.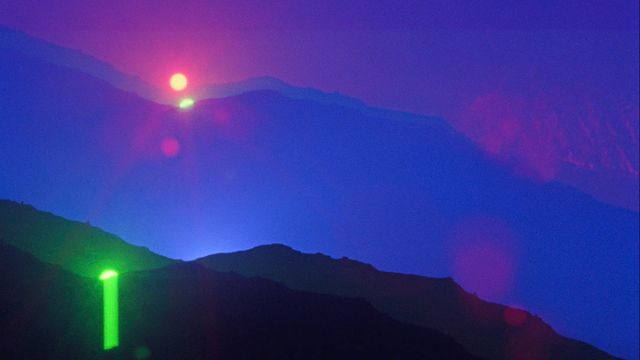 What is specific about contemporary visual culture? What fault lines and continuities shape current practices in film and video art? What aesthetic, social and political issues are filmmakers grappling with today? The festival will present a selection of 100 works from 33 countries for the first time online and offline, indoors and outdoors on HKW's roof terrace: documentary and experimental films, fictional and multimedia works by well-known artists and young talents in numerous world and German premieres.
Director Pedro Costa will be given carte blanche. In dark and haunting visual language, his latest film Vitalina Varela tells the life story of a woman who arrives in Lisbon 40 years late. On Sunday, August 30, the film will be shown twice followed by an artist talk with the director. Other highlights include A Tiny Place That is Hard to Touch by Shelly Silver and the German premiere of Rosa Barba's 35-mm film Aggregate States of Matters, which uses breathtaking aerial photographs to report on the disappearance of a glacier in the Andes. In addition to screenings, artist talks invite experts and viewers to discover and reflect on new international artistic forms and critical approaches.
Also with works by Sebastian Diaz Morales, Ghost Mountain Ghost Shovel collective, (la)horde collective, Laura Kraning, Lina Selander, Bogdan Smith and many others
Curated by Nathalie Hénon and Jean-François Rettig