Gilberto Gil, Miroca Paris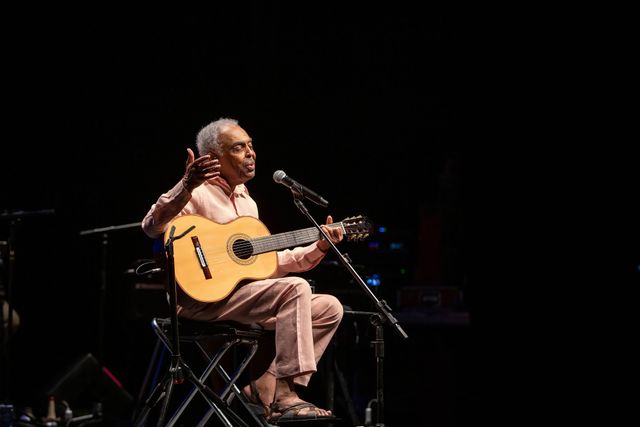 They say as a child, Gilberto Gil knew what he would become: a musician or the president of Brazil. As a pioneer of the Trópicalia movement, he came to world fame; later he explored rhythmic affinities of reggae, Afrobeat and the sounds of the Brazilian northeast. All this didn't stop him from his political involvement, even as Brazil's Minister of Culture. The album OK OK OK released in 2018 marks a late turning point in Gil's discography. A regular guest at HKW, he describes the intimate record as his "first late work," on which he also reinterpreted selected classics from his own repertoire. With the words, "Ok, ok, ok, ok, ok, ok / Já be que quer a minha opinião" ("Ok ok, ok, ok, ok, ok / I know you want my opinion"), the LP welcomes his audience with subtle irony and makes it clear that Gil doesn't bow to expectations. After all, he always knew best what he would become.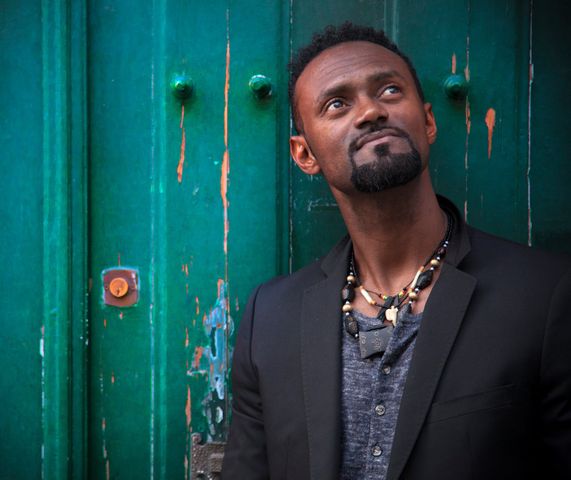 Miroca Paris
Miroca Paris learned his craft as a percussionist and guitarist with his toes in the sand and refined it for over eleven years on extensive tours with the "barefoot diva" Cesária Évora. After the death of Cape Verde's "Queen of Morna" in 2011, the multi-instrumentalist focused on his work as a solo artist. In 2017, he made his debut with the album D'Alma. Its twelve songs, he says, are based on the Creole sound of the islands. In addition to the rhythmic subtleties of regional styles like funaná and coladeira, Angolan semba and Brazilian samba are also heard in the recordings. But Paris's guitar and vocals are the keys and have one origin and one goal above all: the soul.