Middle Way or Independence?
D: Ritu Sarin, Tenzing Sonam, Tibet 2009, 12 min
Admission: Day ticket 10€/7€ (incl. entry to the exhibitions and guided tour)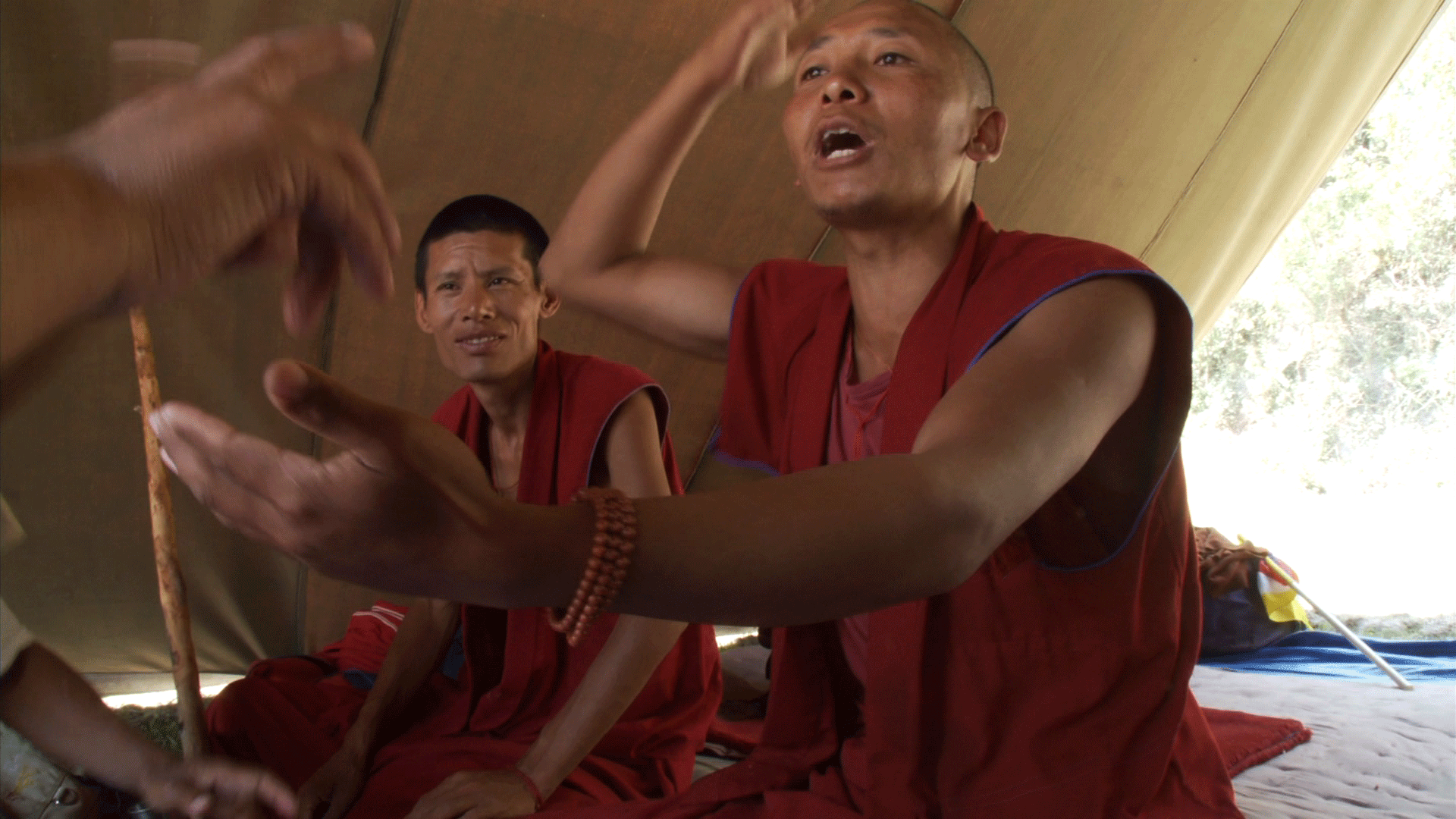 On March 10, 2008, the Return March to Tibet set off from Dharamshala, the exile headquarters of the Dalai Lama in India. The majority of the marchers were monks. They sought to cross over into Tibet in order to draw attention to the Tibetan cause. Three months later, Indian police stopped them close to the border. During their walk they often engaged in passionate discussions on the viability of the Dalai Lama's 'Middle Way' Approach, which gives up the demand for independence in return for genuine autonomy. The film captures scenes from one of these discussions.
Ritu Sarin and Tenzing Sonam have been collaborating on films for more than 30 years. Through their film company White Crane Films they have realized several award-winning documentary films, video installations, and a dramatic feature film. A recurring subject is the issue of Tibet, with which they have been involved personally, politically, and artistically. Through their films, they have attempted to document, question, and reflect on the issues of exile, identity, culture, and nationalism that confront the Tibetan people. Another concern is the transformation and transmutation of societies through globalization. They are the founders and directors of the Dharamshala International Film Festival.