Cumbia All Stars | Orchestra of Spheres
Admission: Evening ticket (2 concerts + film) 14€/12€
7 pm Orchestra of Spheres
8.30 pm Cumbia All Stars
10 pm Rio Verde / Green River (film)
Open-air on the roof terrace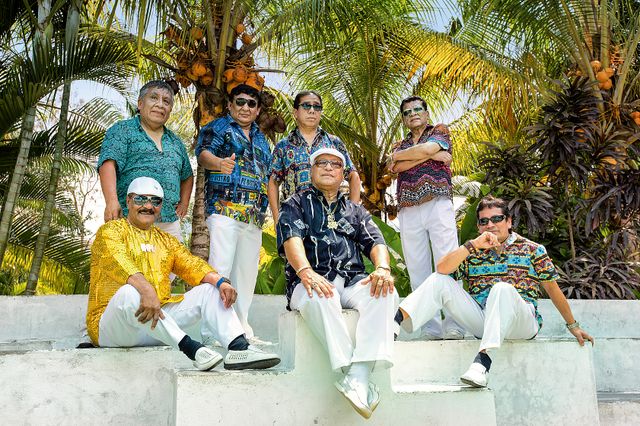 The authentic sound of Peru: Peruvian Cumbia, also known as Chicha, enriched the genre, originally from Columbia, with the music of the Andes and the electric guitar as lead instrument—thus adding a stiff shot of psychedelia. Chicha became an important part of the country's identity. And there is probably no one today who plays its big hits and forgotten treasures as authentically and stylishly as the seven elegant older men, all of whom featured in the genre's greatest bands.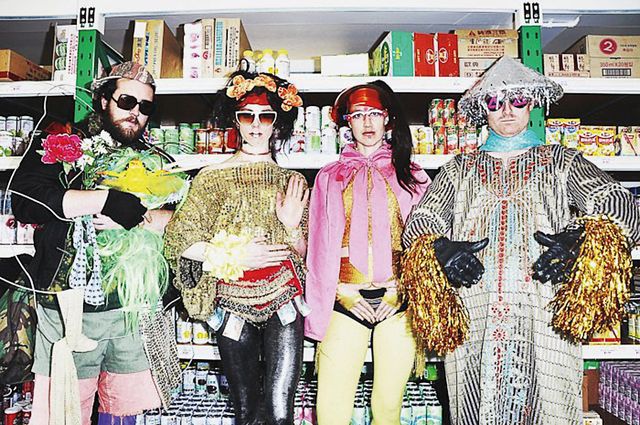 Orchestra of Spheres
When aliens dance: Regardless of whether opera or house party, festival or underground club, the four-person orchestra get the masses moving with their freestyle music between Postpunk and Disco, Funkjazz and avant-garde Indie. The New Zealanders sound as if they come from an alien planet where dancing is the most natural state of being. Garishly colored costumes, self-made instruments such as a biscuit tin guitar or the "Sexomouse" Marimba: The extraterrestrials have landed—and brought fantastic music with them.