Jonas Mekas – TIME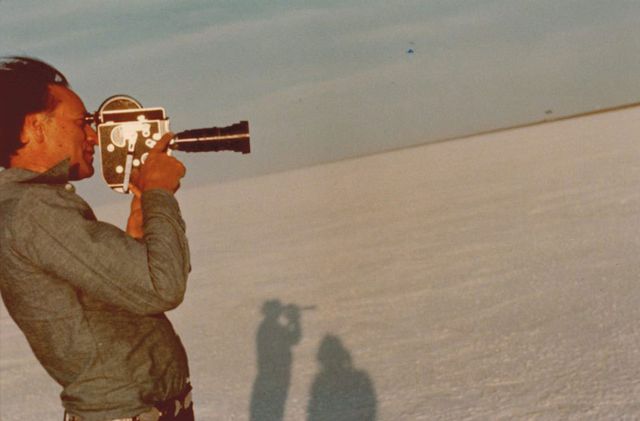 In the first edition of the series Dictionary of Now Jonas Mekas in a conversation with Bernd Scherer, publisher Anne König, and media scientist Christian Hiller will explore the question of how historiography and the subjective "now" can be set in relation to one another.
From the 1940s on, Jonas Mekas has documented his own life and that of his friends and colleagues on the New York art and film scenes, with a camera, in diaries, poems, songs, and programmatic texts, and has linked them with essential questions of subjective and social reality. The form of film diaries he decisively shaped allows him to create montages of personal, social, and political moments.
With excerpts from Mekas's films Walden: Diaries, Notes, and Sketches (1969), Reminiscences of a Journey to Lithuania (1972), Lost Lost Lost (1976), and Outtakes from the Life of a Happy Man (2012).
For the 365 Day Project, Jonas Mekas posted one short film on the Internet each day for a year. The 365 films can be viewed at the entrance to the Auditorium on twelve monitors from 2015, November 26 to 29.
In the framework of 100 Years of Now