Hans-Joachim Roedelius with Lloyd Cole and Christoph H. Müller
Sun, Sep 6, 2015
Auditorium
Admission: Evening ticket 14€/10€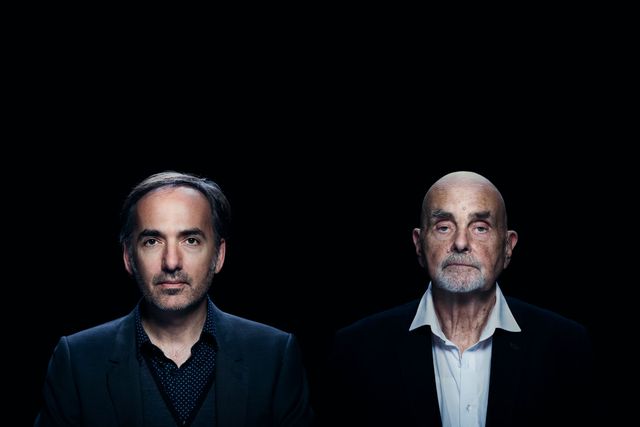 Lloyd Cole
Lloyd Cole & Roedelius
Christoph H. Müller & Roedelius
Lloyd Cole, the man with the sonorous voice and guitar, this time will dive into the integrated circuits of synthesizers as he and Roedelius draw on their recording collaboaration "Selected Studies Vol. 1" (2013). Together with Christoph H. Müller, Roedelius will then perform their album "Imagori" – an anagram of "origami" – freshly released by Grönland Records, heralding the anticipated folds of sound.
Biographies of the participating artists
Christoph H. Müller about Roedelius
"My first encounter with Roedelius was in the Paris studio of the well-known French designer duo Kuntzel & Deygas. Joachim had especially composed music for a series of speakers they designed called Grateful Vanity, which I was able to listen to in his presence. I was immediately fascinated by the music and also was able to speak with Joachim. A short time later I had the opportunity to perform an improvised concert together with Roedelius at the renowned Centre des Arts in Enghien-les-Bains. For me, improvised electronic music was absolutely new territory!
Although we are both self-taught, Roedelius is my musical opposite. While I'm a control freak, Joachim is a fantastic improviser. I like clearly structured music, while for Joachim everything is 'fluid.' Joachim also plays piano so beautifully, where I would never dare sit down at a real piano before an audience. Since our first collaboration at the Centre des Arts, I've been able to learn a lot from Joachim."