Book launch and Performance
Fiktion: POPPPAPPP
with Momus and Michael Portnoy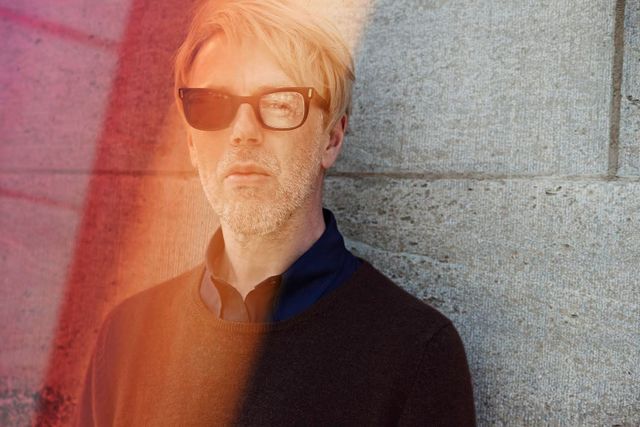 The international model project FIKTION presents POPPPAPPP, its second e-book title by the author and musician Momus.
POPPPAPPP is a novel about two British graphic designers who find themselves imprisoned in a brutalist Syrian media centre by the Kamerads, a fanatical paramilitary organisation keen to turn the rantings of a Manchester punk poet into a new religion.
To celebrate the launch of the book, Momus and performance artist Michael Portnoy will assume the roles of the two designers – Popppappp and the Cowardly Minotaur – who are forced to spruce up the image of the bizarre guerilla clique ... and destroy a few cultural icons on the way.
POPPPAPPP will be available free of charge in English and German on Fiktion's website http://fiktion.cc and on its own specially designed reader.
*
Momus is the artist name of Nick Currie. Born in Scotland in 1960, Currie studied literature at Aberdeen University before launching himself as a singer-songwriter specialized in electronic folk music. In the 21st century he has developed parallel careers as a performance artist and author. His work of fiction includes Book of Jokes, Solution 11-167: Book of Scotlands, Solution 214 – 238: Book of Japans, and UnAmerica. Popppappp is, following Herr F, the second novel Momus has published with Fiktion.
Michael Portnoy is an american multimedia artist, actor, choreographer, and musician. In his community projects the ironic concept of "Relational Stalinism", which questions the utopia of interactive group processes in art, plays a central role. As the "Director of Behavior", he involves the audience in participatory structures where he constantly changes the increasingly narrow rules of the game. He has presented work internationally, at venues including: dOCUMENTA (13), The 2nd Moscow Biennial, The Taipei Biennial 2010, MOMA P.S.1 (NY), Performa Biennial 07 & 09 (NY), Art Unlimited Basel and Centre Pompidou.