Mother India in Berlin
With Almut Wetzstein and Katja Berls
Sat, Jul 18–Sun, Jul 26, 2015
The event is fully booked!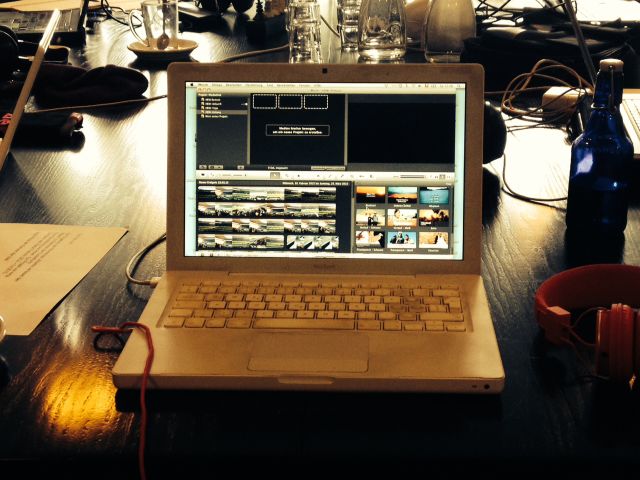 From the initial concept to the edited, finished film, this is where adults interested in film can learn to create a documentary short. Our first filmic exercises will be based on the preparations for the evening concerts at the HKW and then expanded during excursions in Berlin. On the second weekend, the material will be viewed, edited and given a soundtrack under the guidance of the workshop instructors.
Katja Berls is a writer and director for film and TV productions and also runs workshops in the fields of art and the media. She studied media culture in Hamburg and film direction at the self-organized film school FilmArche in Berlin. She has realized TV reports for the Arte magazine "Kurzschluss", among others. Her documentary film "Außen Frieden, Innen Krieg" ("Peace Outside, War Inside") is currently in post-production.
Almut Wetzstein works as an independent cinematographer, documentary filmmaker and lecturer for political education and media seminars. She studied intercultural education focusing on cultural science, art and audiovisual media in Oldenburg and Istanbul. She has been studying cinematography and (documentary) film at the self-organized film school filmArche in Berlin since 2010. In 2014, she managed and taught audio-visual art projects for the Westberlin exhibition at the Stiftung Stadtmuseum Berlin. Her documentary film Kumbia Queers: More louder bitte! (2013) was shown at international film festivals from Bogotá to Berlin.
In cooperation with filmArche e.V.