Samba de Roda de Nicinha (Santo Amaro, Bahia/Brazil)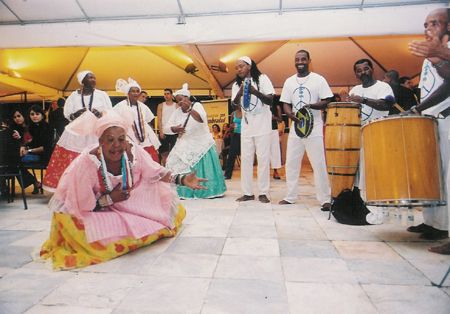 This late-night meeting place offers a Brazilian mixture of rap, hip hop, traditional song, dance and instruments, turntables, samba and its equally rhythmic predecessor, maracatú.
The Brazilian state of Bahia is the Afro-Brazilian centre of the country, a centre of unique artistic creativity. It is no accident that the Samba de Roda do Reconcavo da Bahia has been declared a part of the world heritage by UNESCO. The band leader Nicinha and her Sambadeiras combine the religious/ritual roots of Candomblé, traditional melodies and an unbeatable sense of rhythm to produce their inimitable style.
An event within the framework of Focus Brasil IN TRANSIT 06 / Copa da Cultura – Brasil + Deutschland 2006