Truth: Morteza Avini
Catherine David, Agnès Devictor and Hamed Yousefi
Admission: single ticket: 8€/6€, day ticket: 18€/16€
With simultaneous translation German and English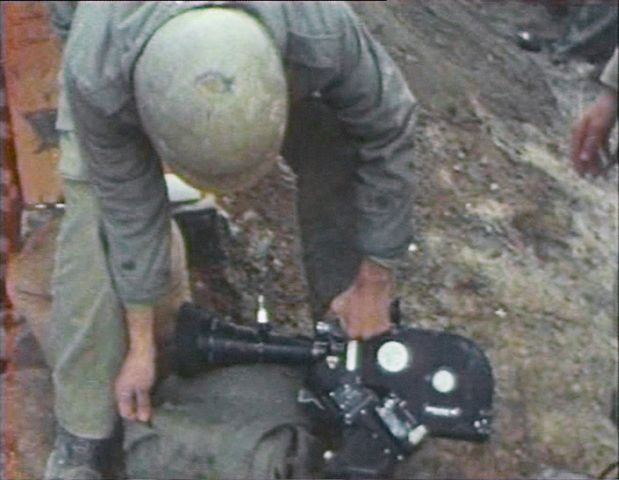 While Iranian art cinema is globally renowned, international audiences remain largely unfamiliar with a genre tremendously celebrated domestically: war films known as "Sacred Defense Cinema." Spanning fiction and documentary, over two hundred of these films have been produced since the beginning of the Iran-Iraq War in 1980. The war films directly connect military conflict to notions of martyrdom and the upholding of religious belief.
This film screening and lecture examine the work of the pioneer of this genre, Morteza Avini (1947–93). Avini began to produce documentaries at the frontlines of the Iran-Iraq War, beginning in earnest with his television series Truth (Haqiqat, 1980–81). For Avini, at stake in this war was not simply the defense of the Iranian nation, but religious ideology, and class position. This belief led him to focus his series on the participation of volunteer Muslim soldiers—the Basijis—rather than on the Iranian army as a whole. Episodes from Truth will be screened alongside selections from what is perhaps Avini's best-known work, Narration of Triumph (Revayat-e Fath, 1985–88). This TV series of more than seventy documentaries focuses on the conflict, the war fronts, and the lives of soldiers, exhibiting an unusual self-consciousness towards the limitations of the medium.
The screenings will be accompanied by a conversation with Catherine David, film scholar Agnès Devictor and cultural critic Hamed Yousefi.
Truth (Haqiqat) TV series, Morteza Avini (Iran 1980-81)