Alice Quaresma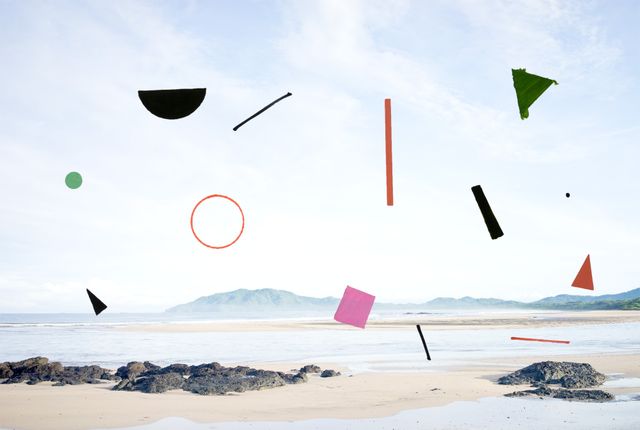 Alice Quaresma's work revolves around the idea of displacement and identity, her fascination for the ocean becoming a symbol for journey and a place of discovery. She uses images from her personal photo archive to question photography's rigid assertion of objectivity. In Quaresma's practice you will find her use of lines, forms and colors over photographs. A photograph for the artist is a departing point but never her final work. Combining a variety of materials, she creates unique photographs, objects, installations, murals and site specific work. The Brazilian art movements Neo-Concrete and Tropicalia have been a consistent source of inspiration on Quaresma's practice. Works using geometry and sensorial qualities were a constant in these two art movements through performance, sculpture and music.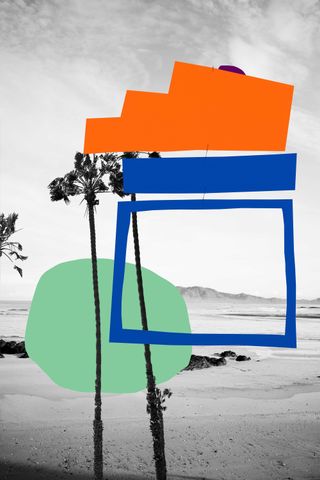 Alibi and Playground Series
Quaresma's image Moon Lion is from the series Alibi, which describes a utopian journey. Playground 10 belongs to a series of images by the same title on the idea of a place being transformed in relation to the way people interact with it. The multipe smaller forms in this piece bring duality and creates a sense of playfulness.
Alice Quaresma was born in Brazil and she currently lives in New York. Quaresma has in her curriculum a number of awards, including the Foam Talent Prize (Amsterdam), Aperture Foundation Summer Prize (New York) and Houston Center for Photography Prize (Texas). She had her first art institution solo exhibition in 2018 after winning the Caixa Cultural national open call (São Paulo, Brazil). Quaresma had her work published in major magazines, newspapers and websites in Brazil, Japan, US and Europe. She got her MFA from Pratt Institute in 2009 and was selected as one of PS122 Exhibition Prize winners during that same year.