Ulrike Ottinger: Floating Food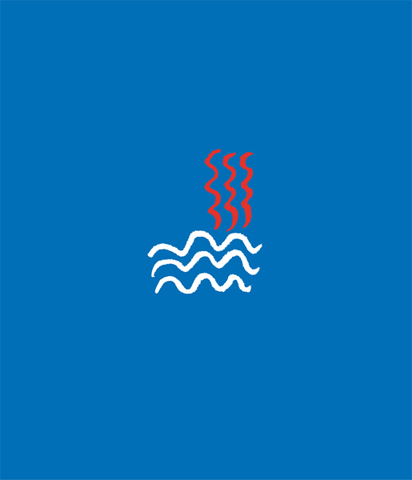 Editor: Haus der Kulturen der Welt
German / English
368 pages plus three inlets, 232 illustrations
Hardcover, 280 cm x 240 cm
Verlag der Buchhandlung Walther König, Köln, 2011
ISBN: 978-3-86335-066-6
Trade Edition: € 38
The trade editions contains installation shots of the exhibition.
Each of the Artist's Edition of 40 + 10 a.p. includes a different original photo-print signed by the artist. More...
Available at the shop at the Haus der Kulturen der Welt and on zvab.com.
Foreword by Bernd M. Scherer, texts by Ulrike Ottinger and quotations from Homer to the present
Here Ulrike Ottinger creates for the first time a collage from four decades of her artistic production: "For humanity, water and food are elementary in nature. Where then to begin to grasp these things that meander into every realm of our physical and spiritual life? Appropriating, as it were flowing into things, their nature, their most essential conditions, this has always been my artistic principle." The arc runs from the ancient world to the present day, by water routes and through fictive and real worlds. The images and texts—quotations from Homer to the present—lead us on a journey through snackbars, ports, marketplaces, temples, and to a slaughter ritual in Mongolia and a sacrificial altar in Mexico. In five chapters—Floating Food, Water-Ways, Markets, From the Hand to the Mouth, Offerings and Unter Schnee (Under Snow) in conjunction with the artist's latest film, which had its premiere in September of 2011—there emerges a landscape full of sensuality from the unique universe of Ulrike Ottinger.
Ulrike Ottinger's films have been shown at the world's most important film festivals and appreciated in multiple retrospectives, including at the Cinémathèque française in Paris and at the Museum of Modern Art in New York. Ulrike Ottinger has also worked as a director of theater and opera. Her productions have included the 2000 premiere of Elfriede Jelinek's "The Farewell" at the Berliner Ensemble. Ulrike Ottinger has worked in photography throughout her career as an artist. With her photographs, created largely in parallel with the film works, she has identified her own visual points of emphasis. She has taken part in major art exhibitions, presenting works at the Biennale di Venezia, the Documenta, and the Berlin Biennale, among others. In 2011 she was awarded the Hannah-Höch-Prize.